Celebrating success and positive values at Greenford
At Greenford Primary, we love nothing better than the opportunity to recognise and celebrate the amazing hard work and achievements shown by our children, in all aspects of school life and learning. In addition to the celebration of achievement and effort, we like to shine a light on those children who always go 'above and beyond' in living out our school values - showing others how to 'flourish and grow' in a way that has a positive impact on, not only their lives, but the lives of others.
Celebration Worship: Star Assembly
Every Friday at 1 pm we hold our Star Assembly where we all come together to celebrate successes across the week both in and out of school. Certificates are given by each of the class teachers and children have the chance to show examples of their achievements. It is also a time for the children to show the ways in which they shine outside of school - it is amazing how many different sports and clubs they take part in.....
Swimming
Dancing
Martial Arts
Motocross
Majorettes
Drama
Music
...to name but a few. We even have a few champions in the mix...watch this space for future Olympians!
Celebrating hard work and achievement in school
We are currently using the Class Dojo reward system to encourage positive behaviours for learning in school. Children can earn Dojo points by demonstrating positive behaviour such as helping others, working hard, being kind to others and making good progress during lessons. Dojo points can be 'spent' on afternoon in Golden Time.
Every Friday, the children in each class, with the most Dojo points are awarded a certificate in Star Assembly.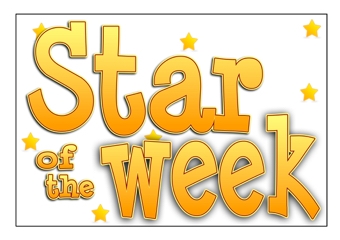 Star of the Week Certificates are given each Friday, to those children who have worked extra hard and achieved in a particular area of learning, or when they have shown resilience and determination to overcome and rise to challenges.
Celebrating going 'above and beyond' in showing others how to flourish and grow
Every Friday, children who go 'above and beyond' in their attitude and effort and the way in which they treat, respect and support others, are awarded an invitation to join Mrs Higgins and Mrs Carver for Hot Chocolate, marshmallows and cookies. It is a really lovely opportunity to hear all about what the children have been up to and what they have being doing that makes them feel proud.
The Golden Book
At the end of every term, in the 'Shooting Star' Assembly, one child from each class is nominated to go in to the Golden Book. The Golden Book recognises and shines a light on those children who have consistently demonstrated our value for that term.