Smart School Council
At Greenford school, the children are the most important people, therefore it is essential that they have a voice and that they are supported to become active, democratic citizens.
We have launched a 'Smart School Council' to enable every pupil in the school to play an important role in the development of our school, as well as helping to prepare our pupils for life in the 21st century with all of its currently unknown possibilities.
Article 12 of the United Nations Convention on the Rights of the Child (UNCRC) says that children and young people should have a say in decisions that affect their lives. Smart School Council provides a meaningful way in which our pupils can frequently voice their opinions and have their views taken into account in decisions which impact upon them. It allows pupils to be involved with a democratic community, teaches them about British Values and also brings life skills to the forefront of their school lives.
The Department for Education's Prevent Duty (June 2015) states, 'The Government's Prevent Duty guidance recommends building pupils' resilience to radicalisation by…. Providing a safe environment for debating controversial issues and helping them to understand how they can participate in decision-making.' Our Smart School Councils model involves all of our pupils in regular and meaningful decision making. It is an inclusive system that gives the structure for pupils to discuss the issues that are important to them, and be involved in decision-making.
Smart School Council is also an important and useful way for our school to provide leadership and development opportunities for all of our pupils. It is an excellent way in which to increase participation, teaching our pupils about democracy, local and global citizenship and accountability.
Greenford's Smart School Council
There are three core parts to our Smart School Council : A Communication Team, The Class Meetings and Action Teams. Click on the titles below to find more information about each of these areas.
The Communication Team
The Communication team is made up of class representatives from each Key Stage Two class across the school. This group of pupils help to run our Smart School Council and get everyone involved. They are elected via class votes and each pupil has a specific role which helps the Communication Team to run. They communicate with staff, pupils, parents, governors and visitors to our school and let them know what is going on across the school. They help to make sure that all pupils in the whole school are involved and engaged in activities.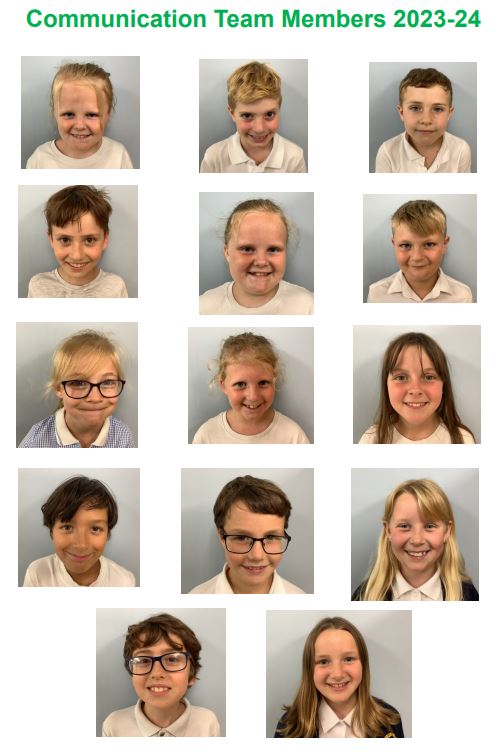 Class Meetings
Our Class Meetings are frequent, pupil-led meetings held in every class throughout the school. These meetings give every pupil a voice, from our youngest children in EYFS up to Year 6.
They are an important way for the children to find out about important issues affecting our school, our country and the wider world. Our Class Meetings give each child the opportunity to share their own opinions about issues raised and to influence decisions. They enable all of our pupils to communicate with each other and with the adults in school quickly and frequently. The views generated in the class meetings are then shared with the Communication Team through an on-line form and are actioned and acted upon by the relevant children and staff members. These are then evaluated to see what is working using the 'Progress Board' and discussions are held with children and staff to consider next steps.
We involve every voice at Greenford by ensuring:
Every class has a meeting
Question topics are decided by the Communication Team with the help of the lead teacher
A different child runs the meeting each time (with help from the teacher if they need it)
A different child takes notes each time (with help from the teacher if they need it)
Class meetings at Greenford have been used to discuss school improvements, such as playground equipment, clubs and activities run in school, our school Eco-group and the Behaviour and Relationships policy. They are also used to raise wider awareness of country or current world wide issues, as well as raising involvement in our local community and raising money for charity.
Action Teams
Our Action Teams are small groups of pupils from across the school, who help lead school improvement by voicing an opinion that is then actioned to make a change. Action Teams can be set up by any pupil to open up opportunities and make a difference to our school and local community.
Key features of an Action Team:
Any pupil can join one of our Action Teams.
Action Teams are pupil-led but supported by a member of staff.
Action Teams are led by Action Team Leaders.
Action Teams feed into whole school improvement, as well as community based ideas.
Actions and attendance at Action Teams are recorded to analyse involvement.
Pupils complete an Action Team form and are then supported by their staff sponsor. The staff sponsor is then the point of contact for the Action Team to go to if they need a particular question answered, need some information that a member of staff is better-placed to answer or need the staff member to help action and run the group. The Action Team may also need a budget so they need to plan and have an idea of any money that they think they might need to get the Action Team up and running. The Action teams are varied and help the children in our school to make a contribution towards our School Development Plan, as well as addressing important issues that are raised in class meetings.
'I want to start an Action Team' form
By being a member of Greenford's Smart School Council, our pupils develop social skills and are given experience of being part of a team that truly makes a difference. It helps pupils get involved with school life and allows them to be more engaged in a positive school community.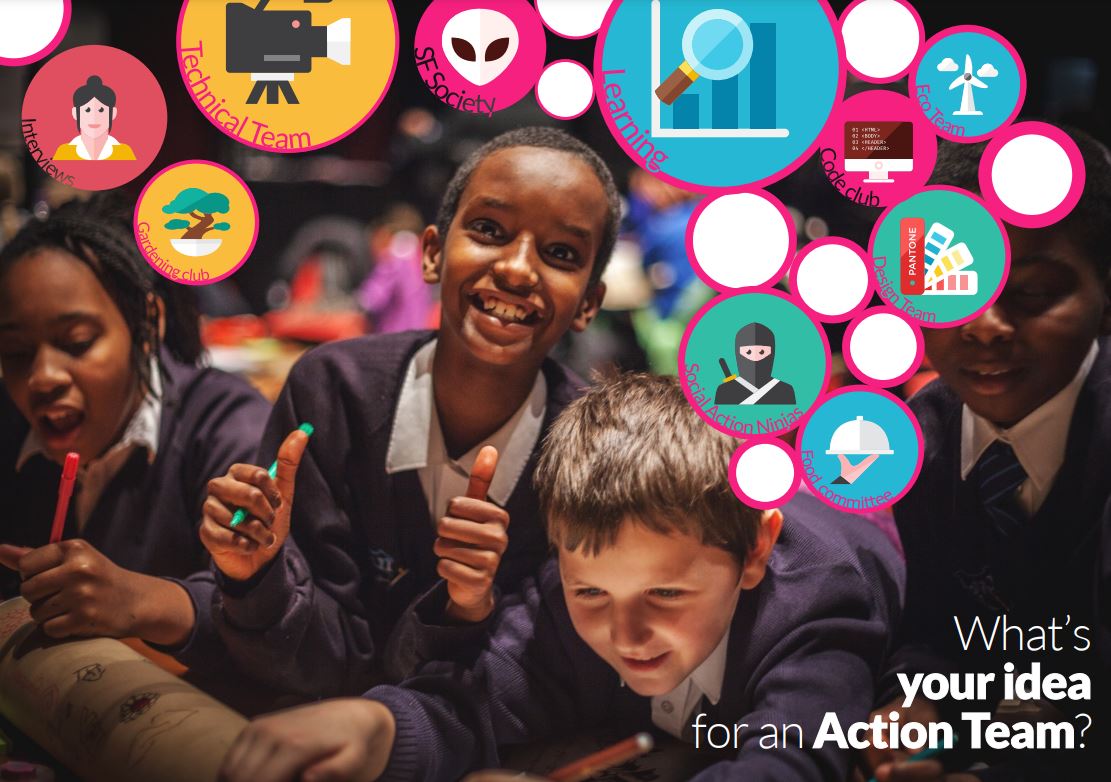 Our successes so far...
Below are some examples of Greenford's 'Smart School Council's' (which includes every child's voice) impact on the school and local environment -
We have decided how we vote and elect our 'Communication Team'
We have voted and decided that the Key Stage One playground should have a new play structure. The fundraising for this has now begun!
We voted on what races we would like to include in our Sports day - the obstacle course was a firm favourite!
We helped lead an assembly linked to Anti-bulling week and are inputting our ideas towards Greenford's Relationships and Well-being policy.
We created an 'Action Team' linked to the environment, purchased litter pickers and regularly litter pick the school environment to ensure we are looking after the nature and wildlife that we share our school grounds with.
At the request of Sophie, we now recycle pens and over the school year 2022-23 we managed to recycle 8kg of pens!
After a request at the end of a class meeting, new football goals are now available for our use on the school field.
In 2022, we organised and ran a 'pop up' community cafe, which raised an amazing £425.16 for MacMillan Cancer support! We are holding another 'pop up' MacMillan community cafe this year on Friday 29th September 2023.
Twelve new pairs of binoculars have been purchased to enable us to 'bird watch' We voted to install a bird bath and to add extra nesting boxes and feeders around the school too. We then asked families and our local community for donations (see photos of donations below) We have already found nests with eggs in around the school!

We have discussed how to make Christmas more environmentally friendly and also voiced our opinions on COP27. We felt that it would be better to host COP27 as an online meeting, to help tackle Climate change even further.
The children have decided that we would like to make Greenford school more sustainable so we are currently working towards becoming an 'Eco-School' We took part in 'Walk to School Month' May 2023, are making sure we turn off lights when not needed and had a whole school assembly about the important of 'Re-use, Reduce and Recycle' from Dorset Waste Partnership.
An 'Action' during a School council meeting, prompted Year 4 to 'make a difference'. They decided to fundraise for a wildlife charity that supports the natural environment. They held a sale and raised an amazing £119.35 which they used to adopt three endangered animals.

After an amazing 'Sports Week' in June 2023, we voted to decide which events we would like to return next year, 'Skate and Scoot' was our winning choice!

SEPTEMBER 2023 UPDATE- At home, our Communication Team member, Amelie, decided to write to lots of garden centres to see if they could help us improve our school grounds even further by asking for additional trees and items to plant in our school garden area. Amelie was very successful and we have lots of new items for Greenford. Thank you Amelie!
On September 29th 2023, we held our annual MacMillan 'Pop up' cafe in memory of loved ones which members of our Communication Team have lost due to Cancer. This year we managed to raise an incredible £501.12!