Welcome to Greenford
A very warm welcome to Greenford Church of England Primary School
'An inspirational setting where all children flourish and grow'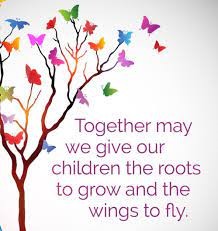 The Staff and Governors at Greenford Primary would like to join me in extending a very warm welcome to you. Our website aims to give you a taster of our wonderful school, as well as providing up to date information for parents, pupils and the wider community.
Greenford Primary is a fully inclusive single form entry school set in Maiden Newton; a beautiful chalk stream village that straddles the River Frome and lies in the heart of the Dorset chalk lands.
Being the Head teacher of Greenford Primary School is a huge privilege and I am extremely proud to lead an amazing team that is fully committed to ensuring children's well-being, achieving high standards and providing the very best opportunities for all in our care.
Everything we do here at Greenford has happiness, respect and understanding at its heart. We believe passionately that each child recognises how special, unique and valued they are, and is able to live out our vision of:
'Growing Together. Preparing for Life'
Staff, supported by governors, work hard to deliver a rich and aspirational curriculum; to prepare children for future education; and to help them acquire the skills and confidence needed to embrace the opportunities, responsibilities and experiences of later life.
Greenford is a very special family, where we work together with parents, carers and the wider community to ensure that each child has the opportunity to flourish and grow: socially, academically and emotionally. Children are supported in becoming confident and independent young people, who thrive on challenge, and are motivated to learn. We believe that children achieve best when they are inspired and we support this philosophy by providing a wide and engaging range of activities, within a caring and secure learning environment.
We are exceptionally lucky to be able to offer our children access to:
A fabulous

Forest School

site, managed by our fully trained and experienced Forest School Teacher. Across the year all children have the opportunity to learn in the Forest School Site, where there are lots of opportunities for: using tools for crafting; team work; building camp fires; drinking hot chocolate and toasting marshmallows!
A beautiful, newly built timber design outdoor classroom, overlooking the field. This room adds valuable space for extra-curricular and core learning, alongside providing a supported and calm space for lunch and break play times.
Expansive outdoor spaces for play, exercise and PE; including a Trim Trail, MUGA and Pirate Ship. FoGS (Friends of Greenford School) are currently raising funds to re-design and develop the Key Stage 1 playground. We are all very excited…watch this space!!
A sustainable

School Garden

, where children grow a range of vegetables and flowers which are sold across the year to buy seeds and plants for the following year. We will hopefully soon be able to add eggs to our sale list, with the addition of some chickens, which will be hatched out in school by children in Key Stage 1.
You are warmly welcome to make a personal visit to our school to meet the team, see the children in action and experience our ethos. If you would like to take the opportunity to do so, please contact the school to arrange a time when I can show you around our fabulous school!
I look forward to meeting with you and your children.
Vanessa Higgins
Head Teacher